Space Antenna Mesh for Large Deployable Reflector Antennas
TEC-KNIT is developing and producing state-of-art and advanced fabrics for space technology, processing finest metal wires from gold plated molybdenum or wolfram. 

Flight Proven Mesh Technology
TEC-KNIT has been the supplier of deployable reflector mesh for several Israelic satellites since 2007, for projects such as the TecSAR and Ofeq program (latest launch of Ofeq-13 in spring 2023). Satellites like these work in X-band frequency range.
With increasing frequency band width of antennas, requirements to antenna mesh are increasing as well. Therefore, TEC-KNIT received funding from European Space Agency to develop an advanced deployable antenna mesh fabric for higher radio frequencies up to Ka-band. Find a selection of available products below.
KU-KA-BAND MESH
(< 28 GHz)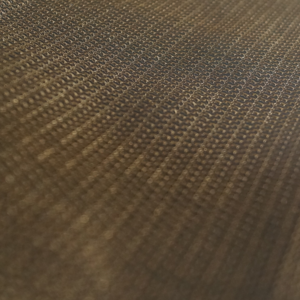 All deployable mesh materials are tested for critical properties in internal laboratory and with external partners.
Mechanical properties (e.g. tensile strength and elasticity)
RF properties (e.g. reflectivity loss at specific incidence angles)
Properties regarding passive intermodulation (PIM) Antenna test range at ESTEC (ESA)
TEC-KNIT has metal fine wire production in two shifts. Six full size warp knitting machines are available in separate production facility with current production width up to 3.3 m. 
Materials: Gold plated Molybdenum or Wolfram
Wire diameters: 20 µm to 45 µm
Production width: Up to 3 m
Production density: From 5.5 wires/cm up to 16 wires/cm